Description
Covering belly and slimming love chiffon dress (pre-order)
The size launches S~2L cotton candy girl can also be super dreamy.
This dress is super good-looking, with a slim fit and long legs! 
★V-neck design: modify the neck and face lines.
★Tie to close the waist:The small bow at the waist can transfer attention to the effect of covering the meat, and it can be a little cute!
★Irregular skirts: cover the fat on the sides of the thighs, the inclined design looks longer legs.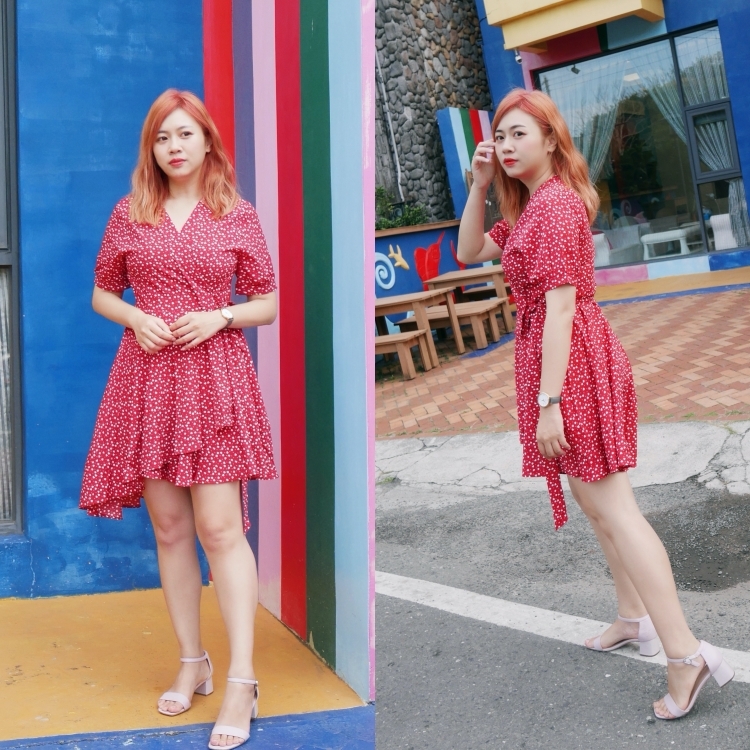 This dress only has one color
But the size is S-M-L-XL-2L you can choose
Model:164cm/63kg/36F, suitable for XL size.

Just bring the size of the dress you usually buy
(Girls with big breasts are advised to buy a larger size for more comfortable wear)
【Precautions before buying】
① The color of the product image file varies with different personal computer screens. Please refer to the actual product color.
② Geometric design fabrics are not necessarily 100% the same as the picture when making each batch of clothing. This is a normal phenomenon and not a defect
(But don't worry about placing an order with strawberry patterns, I just have to send you bananas)
③Pre-order: no stock, shipping in order of order (14~21 days)